March 8, 2015 in Event
Date:    21 March 2014 (Saturday)
Time:    2:00 – 4:00pm (Registration starts at 1:45pm)
Venue: KK101, K.K. Leung Building, Main Campus, the University of Hong Kong (Location Map)
EMAHK is pleased to have the following speakers to share with our audience their work in the environmental or sustainability fields, in addition to their experience and advice on career development, job opportunities as well as market trends.
(in alphabetical order)
Mr. Felix Chan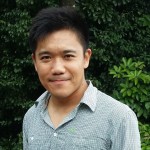 Conservation Officer
Biodiversity Conservation Division
Agriculture, Fisheries and Conservation Department, HKSAR
Felix has gained vast experience in dealing with different conservation issues, such as sustainable forestry, marine conservation and stakeholder engagement, through his working experiences with local listed companies, Non-Governmental Organisations (NGOs) and Government department.  His previous works involved engaging various stakeholders in the society to promote sustainability and create positive impacts on the ground.
In his previous researches, Felix studied the fisheries trade and different sustainable seafood certification in Hong Kong.  Felix also has keen interests in underwater photography.
Felix graduated with distinction from the M.Sc. in Environmental Management (HKU) in 2011.
Education: B.Sc. from the Chinese University of Hong Kong & M.Sc. from the University of Hong Kong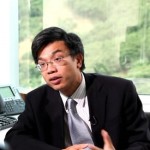 Freeman Cheung
Senior Vice President
Environment, Greater China
AECOM
Freeman Cheung leads AECOM's environment business in the Greater China region advising government departments and corporate clients on environmental issues. Freeman graduated from University of East Anglia and was one of the HKU MSc Environmental Management Distinguished Alumni. He specializes in environmental impact and air quality assessment for more than 25 years and was elected twice as Chairman of the HKIEIA.   He also serves as part-time lecturer at HKU/HKUST and an Adjunct Associate Professor of the Hong Kong Polytechnic University. He sits on CIWEM's Air Technical Panel and advisory committees for the Chinese University of Hong Kong and the Hong Kong Polytechnic University.Education: B.Sc. Environmental Sciences from University of East Anglia & M.Sc. Environmental Management from the University of Hong Kong
Dr. Peter Louie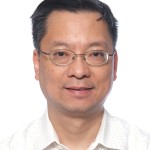 Senior Environmental Protection Officer (Air Science)
Regional Air Quality Section
Environmental Protection Dept.
HKSAR
Dr. Louie, with his strong research background in chemistry, is guest professor of Peking University and South China University of Technology, and also senior science advisor of Energy and Environmental Research Center (EERC) University of North Dakota, USA. He chaired the Air & Waste Management Association – Hong Kong Section and served as a member of Beijing Olympic (2008) expert panel for air quality assurance plan. Dr. Louie worked for EERC before joining the Hong Kong Government in 1996.Education: B.Sc. in Applied Chemistry from the University of Wales and PhD in Physical Chemistry from the University of Leeds, United Kingdom.
Mr. Samuel Kwong

Group Sustainable Development Manager
John Swire & Sons (H.K.) Ltd.
Samuel joined Swire in 2005 to establish the sustainability team in Swire Beverages and represented Swire on the Coca-Cola Environment & Safety Council. He is currently leading Swire's committees and working groups in developing group strategies and facilitating best practice sharing on various sustainability issues. In addition, he is also the Vice Chairman of the South China Environmental and Safety Management Association and the Chairman of the Chartered Institution of Water and Environmental Management Hong Kong.Prior to joining Swire, Samuel has been with the railway company and with the consultancy specializing in environmental management system implementation and auditing. He is a Principal Environmental Auditor and a Lead EMS Auditor under several professional bodies.

Education: B. Eng. and M.Phil. from the University of Hong Kong; M.Sc. from ENTPE, France; MBA from The Chinese University of Hong Kong; LL.B. from the University of London.
Mr. Jeremy Young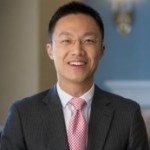 Executive Director
Russell Reynolds Associates
Jeremy works at Russell Reynolds Associates, a global executive leadership and search firm, helping CEOs and boards to meet the growing demand of talents, Jeremy is a member of the firm's Digital Transformation practice with a focus in the Corporate Officers, Non-profit and Global Supply Chain sectors. He brings a unique perspective to his client work, combining his international commercial experience with a deep understanding of Hong Kong's public and private sectors.

Education: B.A. in economics and management from University of Oxford and M.Sc. in management from the London School of Economics.
This is a free event. Interested parties please click here for registration.
Due to the tight schedule, participants are encouraged to put up their questions during registration. We will group and facilitate the questions anonymously.
Supported by:
 

M.Sc. in Environmental Management

The University of Hong Kong

Joint College Environmental Innovation Alliance