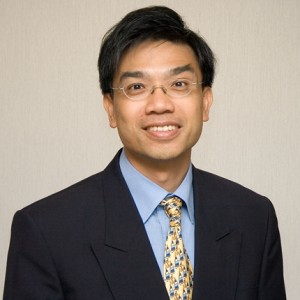 Freeman Cheung is the Regional Managing Director looking after AECOM's environmental business in Hong Kong. He has more than 20 years of experience in environmental management and acted as project director/manager and environmental specialist for more than 250 projects including site selection and EIA studies for power stations and industrial developments, oil and gas facilities, waste management facilities, large scaled reclamation and residential developments, container terminals, major transport infrastructure, water supply, waste water treatment and sewerage master planning.
Mr. Cheung leads two large scale air quality programmes in the PRD Region to study the regional smog and major emissions sources in this fast growing economy. He directed the 1st Green House Gas Emission Control Study and pioneered the development of the Territory-wide Air Quality Modelling System and the 1st noise mapping exercise in Hong Kong.  He was involved in the SEA for the Freight Transport Study, Third Comprehensive Transport Study, Second Railway Development Study, Hong Kong Port 2020 Master Plan Study and North East New Territory Development.  He was the lead trainer for the EPD's EIAO Training and Capacity Building Programme and provided strategic advice to investors and corporations to improve their environmental performance.
Apart from his professional engagements, he was elected twice the Chairman of the Hong Kong Institute of Environmental Impact Assessment and was the Chairman of AWMA Hong Kong Section. He was appointed to the CIWEM Air Technical Panel and the Principal Area Lead for the upcoming AWMA Annual Conference.  Mr. Cheung also serves the Tertiary Intuitions as Guest Lecturer for HKU MSc Programme, Advisory Committee on Environmental Science for Chinese University of Hong Kong, Adjunct Associate Professor at the Hong Kong Polytechnic University.  He was awarded one of the Distinguished Alumni of the MSc Environmental Management Programme in 2010.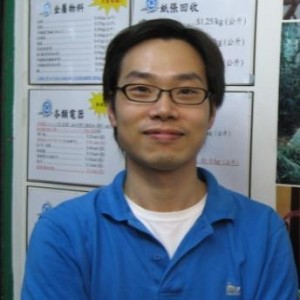 Mr. Alex Tam, Wai Kit is the founder of EcoSage Limited (2006), EcoSage (Social and Environmental Centre) Limited (2009) and EcoSage(Rare Earth and Precious Metal) Limited (2011). He was manager in WEEEGoGreen – Ecopark WEEE Recycling Centre in 2010. Earlier in his career development, he also worked in environmental engineering and research field.
With his achievements, Mr. Tam was elected Environment Entrepreneur of the Year. Youth Business International in 2010 and received HSBC Living Business Ruby Award in 2007.
Mr. Tam is the UK Member of Chartered Institute of Waste Management. He obtained Postgraduate Diploma in Geographical Information System in The University of Hong Kong (HKU), and graduated from MSc Environmental Management (HKU) and BSc Environmental Science (HKU).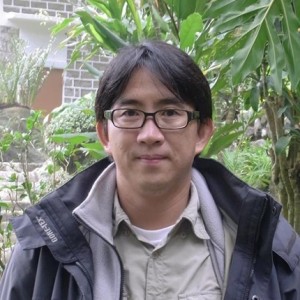 Dr. Billy Hau got his BSc (Environmental Life Science) in HKU in 1991. After working at the World Wide Fund for Nature Hong Kong for a year, he then studied the only environment related part-time taught master programme i.e. the MSc in Environmental Management from 1992-1994 at HKU. Having decided to stay in the conservation field after working in WWF for 4 years, he quitted his job in 1995 and started his PhD study on forest restoration also at HKU. He then worked in Kadoorie Farm and Botanic Gadren from 1998 to 2001 on biodiversity conservation in Hong Kong and South China. He returned to teach at HKU ecology and biodiversity in 2001 albeit on the influence of his PhD supervisor Prof. Richard Corlett so as to train up more young conservationists for Hong Kong and the region. Now, his students are found in almost all environmental groups in Hong Kong as well as relevant government departments (i.e. EPD and AFCD) and environmental consultancy firms.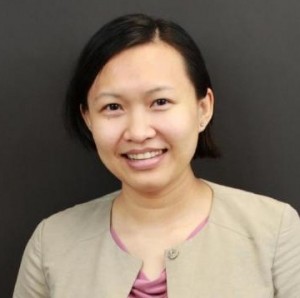 Ms. Janice Lao is Cathay Pacific's Environmental Manager, spearheading and implementing the sustainability initiatives of the airline. She also manages the airline's carbon offset programme, communications and sustainability strategic activities. Janice used to work in the carbon market industry in London, originating and managing Gold Standard, VCS, CDM and JI projects from inception to verification; as well as assisting companies under the EU ETS. Prior to this, she worked as an environmental consultant based in Hong Kong, the Philippines and Washington DC with experience on sustainability, carbon development, impact assessments, audits and development projects in Asia Pacific, Europe, Africa and South America. She has a master's degree from the University of Oxford.